Renewal Energy & ICT infrastructure development project in developing countries
Specialized in West Africa region.
As a Japanese ICT company investing from France, we have strengths in French-language regions. Sucrecube Technologies have offered its IT construction services in French speaking countries such as Senegal, Côte d'Ivoire, Niger, Cameroon, Tunisia, even in English speaking countries such as Tanzania, South Africa.
Besides that, we have supported JETRO's mission visiting Nigeria and Algeria.
SDGs task fulfillment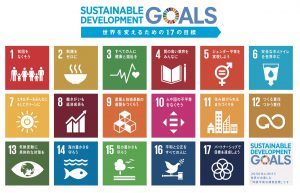 It is understood that many of SDGs issues in developing countries can be improved by supplying ICT-based education, medical care, social security system.
However, in order to do so, there is a basic problem of lack of electricity in their countries. Our Tumiqui project is a solution for improving many problems of 17 items by laying electrification to villages and supplying ICT network at the same time.
We are working on collaboration with companies that are planning to expand their business to West Africa, so if you are interested, we would be pleased if you could contact us by e-mail.